Rrootshell Enables you to Get Real Time Data, Intelligent Reporting, Trend Forecasting & Deliver Exceptional Customer Service Experience.
Leveraging Expertise To Tailor CRM Functionalities
A robust and comprehensive CRM system can help organizations to automate a wide range of enterprise processes such as marketing, sales and customer service. Having many years of experience, our technology experts help clients find tools that are the best fit for their organization processes. We have a history in successful in identifying, implementing and managing the software solutions that work for our clients and their teams.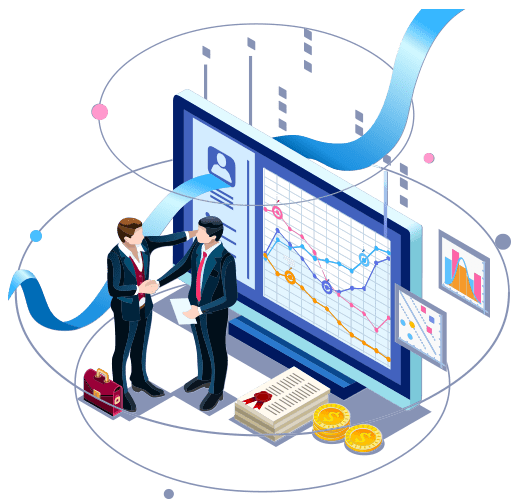 Is Your Existing CRM Advantageous In Following Ways?

Aligned functionality with business processes

Comprehensive data accessibility

Reduced manual work due to automated processes

Customer analytics
.
Mapping Your Unique Business Process To CRM Success
We have been providing robust CRM strategies for streamlined relationship management for years. We map end-to-end CRM strategies to maximize the value of your salesforce implementation. We stick with the clients from consulting to implementation and support them with user training for better functionality of the custom solution meant only for your business.
Salesforce Consulting | Salesforce Implementation | Salesforce Customization | Salesforce support and maintenance
At Rrootshell, our ServiceNow expertise enables us to provide comprehensive solutions that reshape your service desk and management experience, resolving your challenges effectively. We help clients automate service operations with a customised cloud-based workflow & automation system. With ServiceNow, we offer consistent user experience across processes.
ServiceNow Consulting | ServiceNow Implementation | ServiceNow Customization | ServiceNow Testing & Support
Siebel delivers complete on-premise, industry-specific CRM solutions. We help to identify and map the business processes to the CRM system that serves the largest number of users. Our implementation services comprise of business assessments, configuration, customization across all the major CRM functional areas, including sales, marketing, field service etc.
Siebel Consulting | Siebel Implementation | Siebel Customization | Siebel Support and maintenance
Competencies Across Platforms
Many Years Of Experience
Talented Professionals
Premier CRM Partner
Expertise Across Industries