Re-Shaping your Business to Meet the Digital Age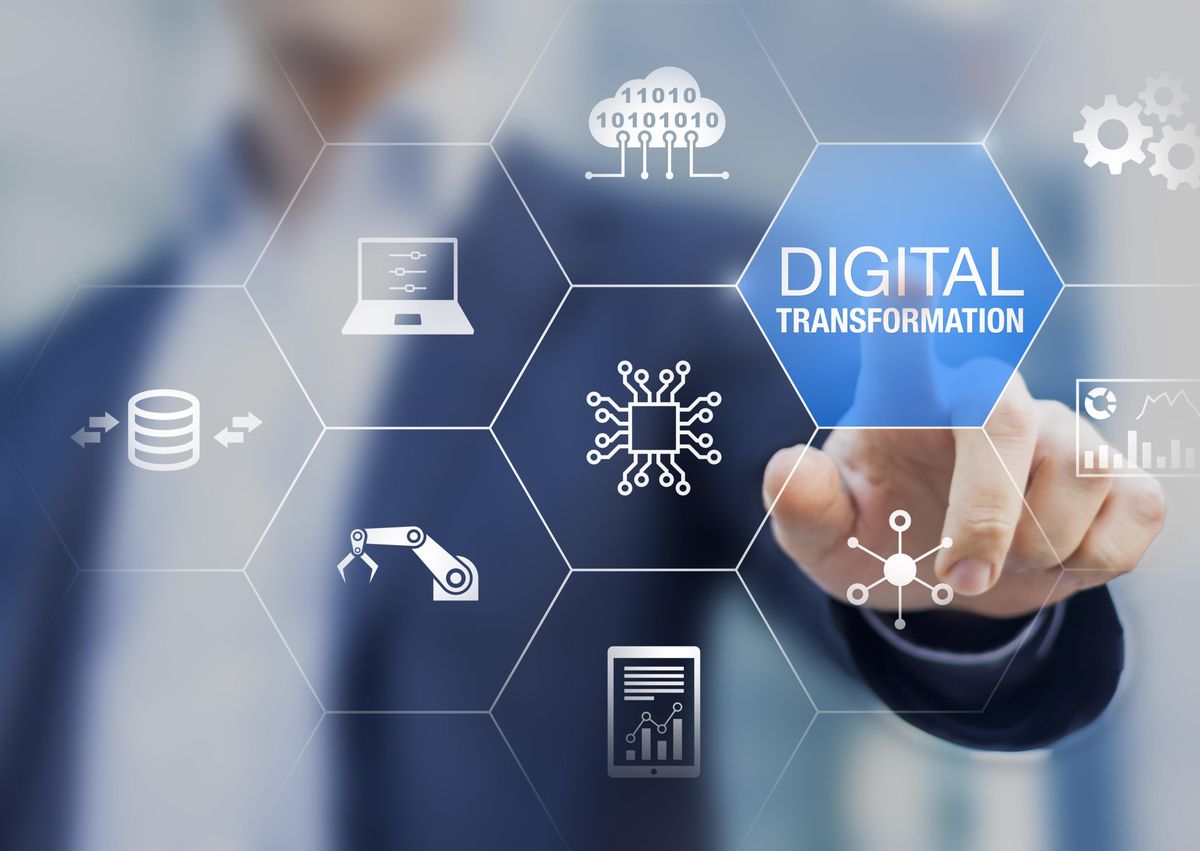 Experience to develop comprehensive solutions
Rrootshell offers scalable digital transformation services that can scaleup from digitalization to digital transformation by adapting futuristic technologies to achieve quicker, clearer, and better results. We blend our technical and industry experience to develop comprehensive solutions to help businesses mitigate risk, improve compliance, control the costs, and to build loyal customers.
To drive a successful digital strategy a business needs to develop an ecosystem facilitating digital accessibility and creating disruptive innovation strategies to leverage the full potential of digital transformation. Rrootshell has the capability to pave a strategic roadmap to accelerate your transformation initiatives through exceptional performance and deep domain expertise.
Rrootshell Digital Transformation Solutions
Rrootshell Cloud services help you implement the cloud strategy with a well-defined and risk-mitigated approach for full-stack Implementation and migration by laying a solid security foundation for continuous performance improvements and DevOps. Our cloud advisory services help you achieve maximum business value during your cloud journey. We further Optimize and accelerate your cloud journey with our cloud engineering services.
Big Data and analytics are the key accelerators of an organization's digitization and transformation efforts. We at Rrootshell leverage the latest technologies to help make analytical processes faster and more efficient, offering a competitive advantage to businesses create better insights that allow them to make better-informed decisions.
Rrootshell provides full range of creative and unique UI/UX services, efficient customer retention strategies, and help brands create impactful, meaningful, human-centered identities that excite, engage, and build relationships with the audience.
Mobile technology is a game changer and has evolved by reshaping business and technology landscape. We enable our customers with comprehensive future-ready mobile application solutions and services to fit their business needs. Leveraging our in-house custom developed frameworks and methodologies, we deliver powerful, efficient, and secure mobile enterprise mobility consulting services.
Business Technology Services
Rrootshell offers wide range of business technology services to enable transformation by simplifying even the most complex end-to-end projects. Our application modernization services enhance user experience with our industry specific solutions and specialized platform services. We also offer best in class ERP (SAP & Oracle) integration services.